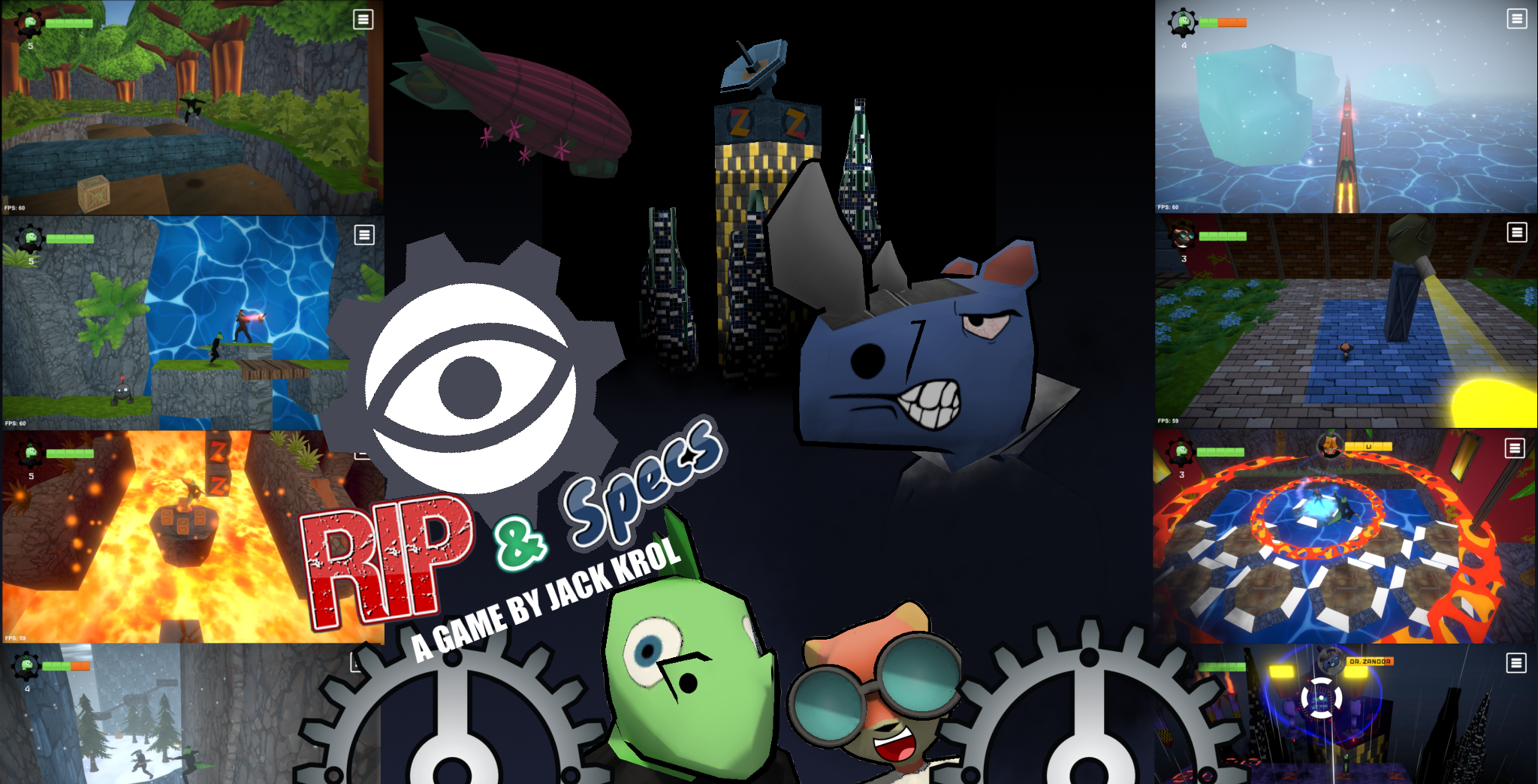 Rip and Specs - A Classic 3D Platformer
About Rip and Specs:
In the not-so-distant future, a clandestine group of criminals known as THE FEARSOME FOUR have overrun the world with robots they've designed to do their bidding. Rip, an Aussie with a knack for fighting joins with Specs, an Irish engineering genius to help INTERPOL bring THE FEARSOME FOUR to justice. Uncover the conspiracy and make the world a safer place!
Rip and Specs is a free 3D platformer with a design that is reminiscent of the classic platformers of the 90s and 2000s.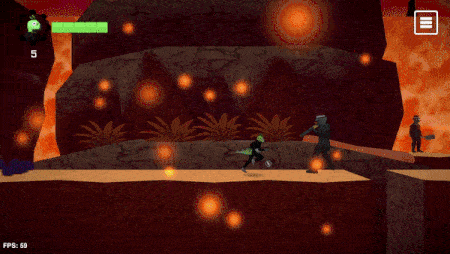 This game was made by Jack Krol, with an original soundtrack by Jack Krol.
Features:

* Take your enemies head on in levels with Rip, the combat master from the land down under!
* Sneak through guarded areas with Specs, and infiltrate them with his remote control drone!
* Travel the world in 16 beautiful levels from the streets of Chicago, to the mountains of Russia, to hidden temples in China! See if you can find the hidden level as well!
* Take on THE FEARSOME FOUR in 4 exciting boss battles!
* Enjoy a completely original soundtrack composed by Jack Krol in a style that will remind you of the classic platformers of yesteryear!
* Pair a controller to your Windows or Android device for an even better platforming experience!
PC version Controls:
KEYBOARD:
W, A, S, D - Move Player/Hover Drone
Arrow Keys - rotate Hover Drone

Spacebar - Jump
Left Mouse Click - Attack
Navigate menu - Mouse

X-BOX CONTROLLER:
Left stick - Move Player/Hover Drone

Right Stick - Rotate Hover Drone

X - Jump
Right bumper - Attack
Navigate menu - Mouse

Install instructions
Unzip the file and run RipAndSpecs.exe.

Also available on